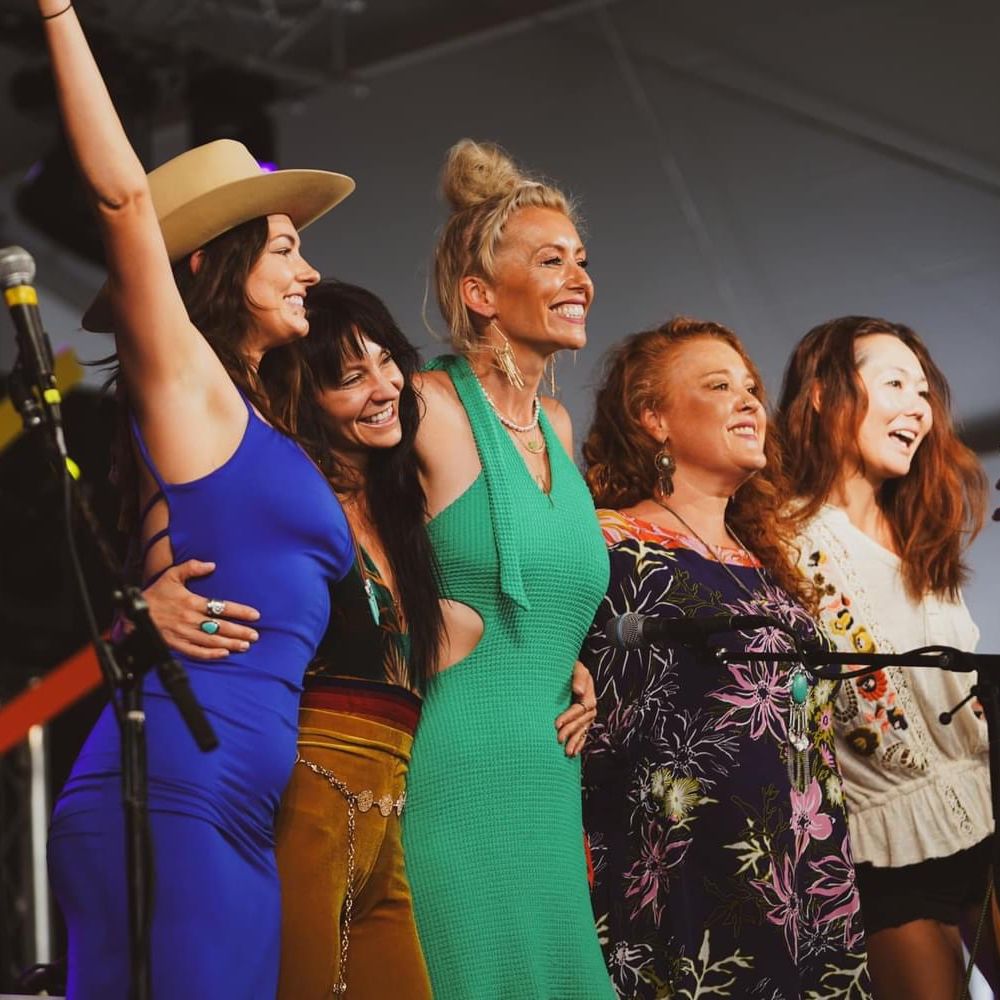 About PAACK
A lady led supergroup of five friends who support one another in song and sisterhood
In the tapestry of sisterhood, woven with melodies and shared tales, PAACK embodies the spirit of camaraderie and inclusivity. Born from simple gatherings where wine flowed and voices intertwined, their journey began on Monday nights at C-Boys Heart & Soul in Austin where they extended the invitation and invited other women to join in song and spirit.
The group's name, PAACK, is an acronym to each member's individual prowess, as every woman fronts her own band: Paige DeChausse of The Reverent Few, Andrea Magee of Beat Root Revival and Andrea Magee Band, Violet Lea of Madam Radar, Cari Hutson of Cari Hutson & Good Company, and Kelly Green of Madam Radar. Their collective captivating synergy, marked by heartfelt storytelling, humor, and raw emotional expression evokes a safe space for their listeners to laugh, cry, and deeply connect.
Amidst the solitude of the Pandemic, PAACK's spirit remained undimmed. The women kept their music alive through live stream shows, reaching audiences nationwide. They emerged stronger, securing a popular weekly residency at The Saxon Pub for 3 consecutive years, where every Thursday, they enchant a full house with their free, happy hour show.
A beautiful natural evolution led the woman to debut and open at She Rises, an International Women's Festival, in Taos, New Mexico alongside Shawn Colvin, Allison Russell, Gina Chavez, Patrice Pike, The Tiarra's & more.
Thrills peak in 2024 as they prepare to open for the legendary Doobie Brothers in January at The Moody Center in Austin, Texas.
Stay tuned for their much-anticipated "Live from the Saxon'' record, which promises to be a soul-stirring showcase of their music and storytelling.